History
The company was created in 1983 by Roland Mondon, within the biggest French plastic film production area.
At the time, MONDON had the willpower to reply to the high demand concerning the plastic converting sector. Machines designed and manufactured were mainly: Unwinders, rewinders, welders, flexographic printers, slitters, perforating equipment…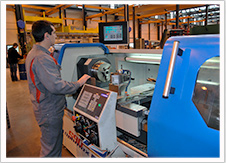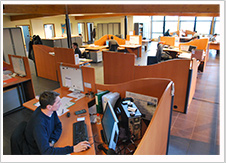 Evolution
In 2001, the company moved to a larger workshop, after a constant turnover increase as well as a will to be present in the global market.
MONDON invested at once in powerful IT resources (3D CAD) and in the production optimization (machine-tool with numerical panel). The legacy of several years of experience leads the company to a huge effectivness in the following sectors: Non-wovens, paper, rubber and complexes…
Innovation
In 2006, MONDON has acquired MACOTEX, in order to offer a more complete reply concerning packing equipment and rolls palletizing machines.
Today, the company is a reliable global business partner. It is recognized for its strong experience in process automation based on R & D policy through several patented innovations.